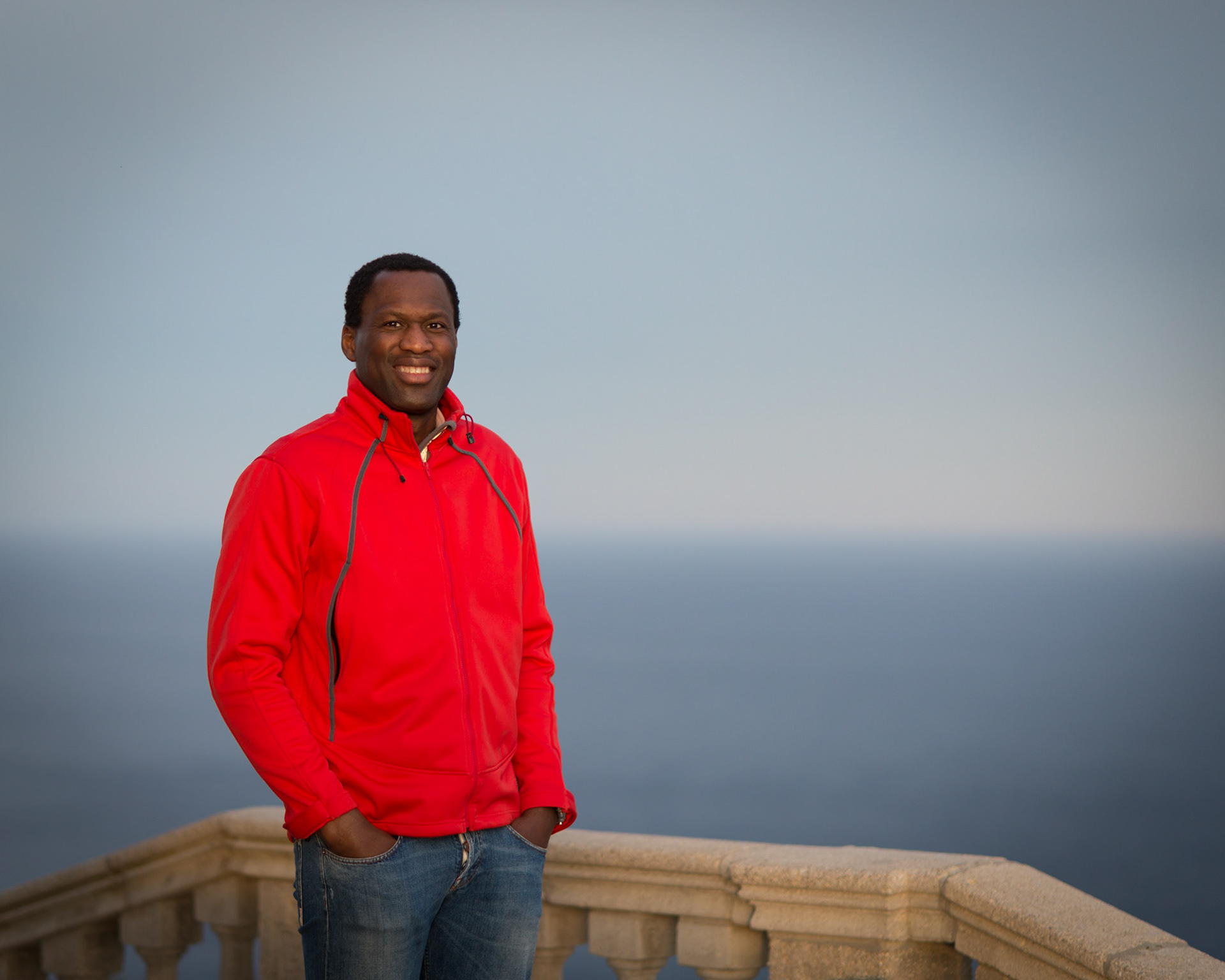 Dialogue with surroundings
Started as a fine art photographer, using a multimedia approach, Jacques Vermeulen creates lens based installations which are open for multilayered conversations with the viewers. Overlapping the real and imaginary world, this Belgian artist provides almost hypnotic visions of the landscape, which is characteristical for his artworks dedicated to the sea. He explores different media to convey the message and induce feelings. Exploring various media helps him to fit and stronger communicate the emotions.
For his latest project "Interstitium I", the artist uses backlights to involve the audience in the story of the ocean landscape presented as one's intimacy. Viewers are invited to dig inside the beauty of the details glowing out from the screens in the dark.  
The conceptual storytelling approach is the result of Jacques' deeper analysis of the world. «Impermanence, high tide» is visually whispering the author's conversations with the sea. Jacques Vermeulen shows respect to the big blue, capturing every breath it takes. Paying attention to the details, searching for the meaning in every movement, the artist has shown his ability to listen to nature carefully. On the left side, the sea is presented as many can see it, and on the right side, the sentences that can be heard by the ones who want to listen.
Jacques Vermeulen brings the theatre of the details he spotted in natural phenomenons. In his expression, he creates instead of just registering. Also characteristical for his projects is that he always keeps that aesthetic aspect, showing his tendency for noticing the absolute beauty in the world he is surrounded with. Sometimes the beauty is questioned, sometimes it is emphasized, but deeply sensed and always present in Jacques' worlds.
Triggered by the surroundings, he aims to build multilayered scenarios, in search for a stronger connection.
The main areas Jacques is having conversations with today are the sea, faith and society.
My projects are like trees where the multiple layers in my head are growing into branches and leaves. I intend that my works become an aesthetic-conceptual interactive experience, instigating generative conversations with family, friends and persons one did not interact with before. Some will behold the silhouette or look at the individual branches, others will zoom in on the leaves or even gaze at the venation. A few might even dig to see and feel the roots of the tree.
Jacques's work comes often with a concept mapbook, showing thoughts and revealing the process of "rooting the tree".